01 Feb, 2013
Good Eats Friday: The Winterlude edition
Posted by andrea tomkins in: Recipes and Food
It's Friiiiiiday! *jazz hands*
That means it's time for another instalment of Good Eats Friday. I thought this week it'd be a good idea to post a recipe or two that will give our families some good GET UP 'N GO. You know, because it's Winterlude and we all need as much GET UP as we can muster.
Check out this recipe for slow-cooker Chicken Tortilla soup. It has all the flavours I love and it looks very family-friendly. Imagine putting this in ye 'old crock pot before you leave for a day of skating and wintery fun and coming back to THIS: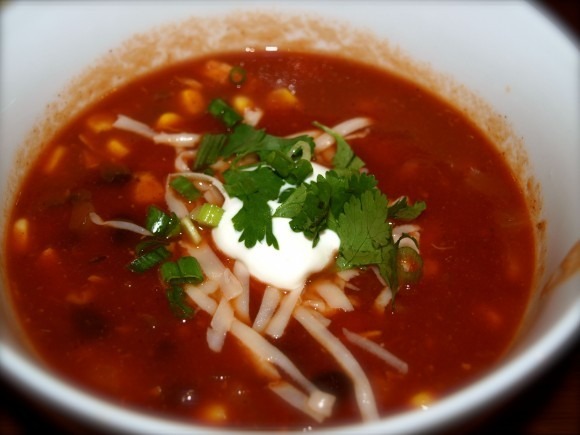 Kinda perfect eh?
I'm also eyeballing this recipe for healthy breakfast cookies. It seems like a pretty good snack to pack up and bring with you while you're skating the Rideau Canal Skateway, don't you think?
What are you cooking up this weekend? I'd love to hear about it!